As we slowly start to leave the corona crisis behind us, the world is left with much more debt and blurring lines between fiscal and monetary policy. Financial markets are trying to assess what that means for the way governments and central banks will fight future crises and recessions.
In addition, the corona crisis has laid bare the vulnerability of international supply chains, which together with the already present political pressures of populism and trade wars mean that economic policies as well as central banks might become increasingly more political. For central banks, that will negatively affect their independence and could further reduce their policy options.
Moreover, with inflation starting to rise while economic recoveries are still in their infancy, central banks are stuck between a rock and a hard place. Tighten monetary policy too much and risk killing the economic recovery, or tighten too little and lose credibility as an institution focussing on price stability.
The CFA Society VBA Netherlands Annual Dinner 2021 will discuss the important role central banks have had in the past, and what that role might be in the future. Does that role still include a focus on price stability? Is central bank independence another casualty of the corona crisis? Have the massive stimulus packages of governments and central banks (and their collaboration) shown that much more stimulus is possible without risking (hyper)inflation? And how will this all affect investors and their capabilities to achieve a reasonable return?
Our keynote speakers will lead us through a thorough and thoughtful discussion on all these questions. Vitor Constâncio, former Vice President of the European Central Bank and former Governor of the Banco de Portugal, is uniquely positioned to share his views from the seat of a central banker and policy maker at state and European level. Stephanie Kelton, Professor of Economics and Public Policy at Stony Brook University and one of the most important economists influencing the policy debate today, will provide an alternative sound as she will guide us through "Modern Monetary Theory", the new approach to economics that is taking the world by storm. The discussion will be expertly moderated by Sandra Phlippen, Chief Economist at ABN Amro, who will also add a macroeconomic perspective.
If the government measures allow us and new COVID cases are under control, we would like to invite you to discuss your views on these topics with like-minded investment professionals while enjoying the excellent food and elegant atmosphere of the Hotel Okura in Amsterdam.

We look forward to greeting you there!​
Everyone is welcome. Registration is required. Fees include a 3-course dinner and drinks.
Our speakers:
Stephanie Kelton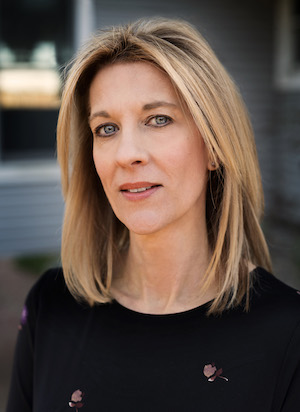 Stephanie Kelton is a leading authority on "Modern Monetary Theory", a new approach to economics that is taking the world by storm. She is one of the most important economists influencing the policy debate today. Her new book, The Deficit Myth: Modern Monetary Theory and the Birth of the People's Economy (June 2020), shows how to break free of the myths and misunderstandings about money and the role of taxes, debt and deficits that have hamstrung policymakers around the world.
Presentation (pdf)
Vitor Constâncio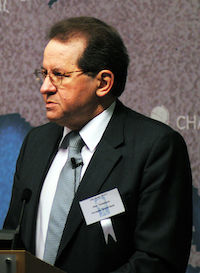 Vítor Constâncio is a Portuguese economist who served as Vice President of the European Central Bank from June 2010 until May 2018. He served as Governor of the Bank of Portugal from 2000 to 2010.
Constâncio graduated in economics from the University of Lisbon, and obtained a master at the University of Bristol.
Presentation (pdf)
Sandra Phlippen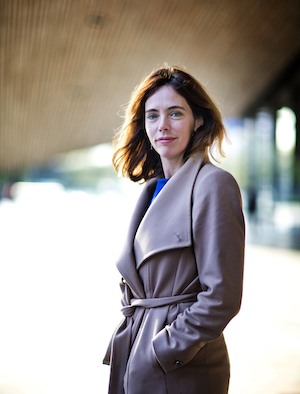 Sandra Phlippen is an economist and sociologist and is Chief Economist of Group Economics of ABN AMRO since 1 December 2019. Sandra is also affiliated with the Erasmus School of Economics as an assistant professor. From September 2016 to March 2018 she was the economics editor at Algemeen Dagblad. Previously, she was editor-in-chief of ESB, the bi-weekly journal of economics and statististics. Sandra also was board member of the Genootschap van Hoofdredacteuren, guest columnist for de Volkskrant, columnist for Z24.nl and board member of the Dutch Royal Economic Society. Sandra is active in the social domain and regular guest in programs such as Buitenhof, Jinek, RTL Late Night and Pauw.
Sponsors
| | |
| --- | --- |
| Lead Sponsor | |
| | |
| | |
| --- | --- |
| Partner Sponsors | |
| | |
| | |
| | |
| | |
Sold out
The annual dinner for 2021 is sold out. However, if you would like to get on the waiting list contact Irma Willemsen.
Participants must be able to present a corona admission ticket upon entry.